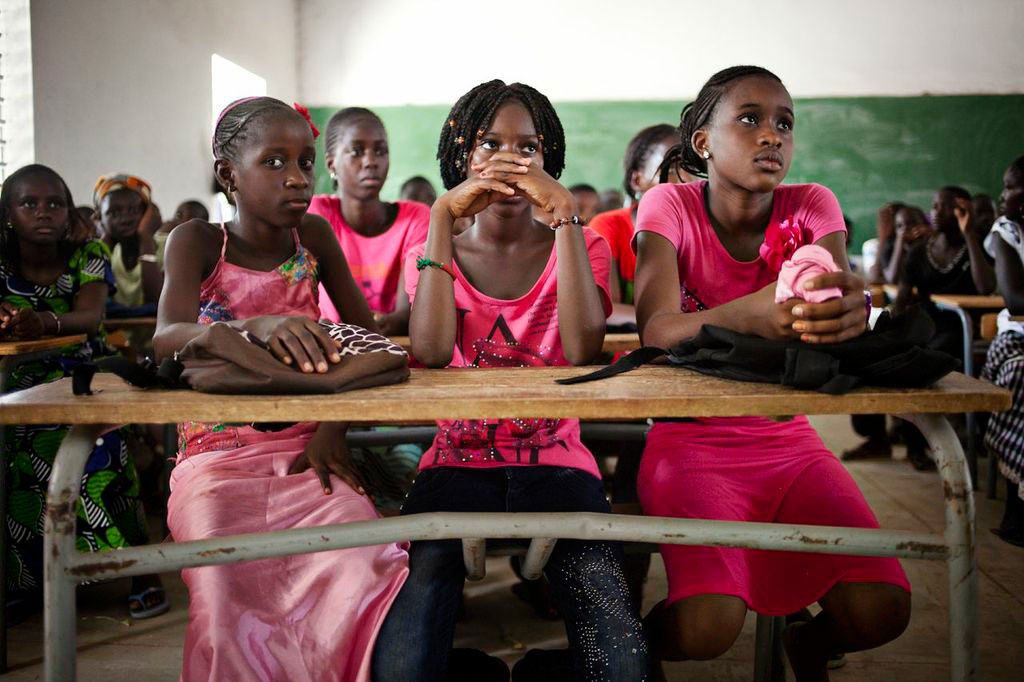 Article 19 – Protection from Violence – In School, Around School & On the Way to School
Adolescent girls in particular face great difficulties with regards to school attendance due to constraints getting to school such as un-wanted advances from men and boys as well as in-school challenges e.g. sexual abuse and harassment. In many conflict contexts, school is not a safe place for girls, and being in the school compound may put them at risk of sexual violence, exploitation by male students or teachers. Safety and freedom from all forms of sexual violence is important for girls whilst they are in school. However, the journey to and from school may also put them at risk. Routes to school may be long and expose them to other potential risks of violence, especially if they have through bush areas, or pass checkpoints of armed forces.
Khady, Aminata and Fatoumata are members of the 'English lovers club' in Kounkane. They wear pink as a symbol of solidarity and sisterhood in the face of violence within school and in their communities. They support each other and share their experiences on what it means to be safe and free from violence.
'Girls like us often face sexual harassment from boys and even from some of our teachers at school and also on the way to school. We stick together and we know if we share our experiences and talk openly about it, things can change'.