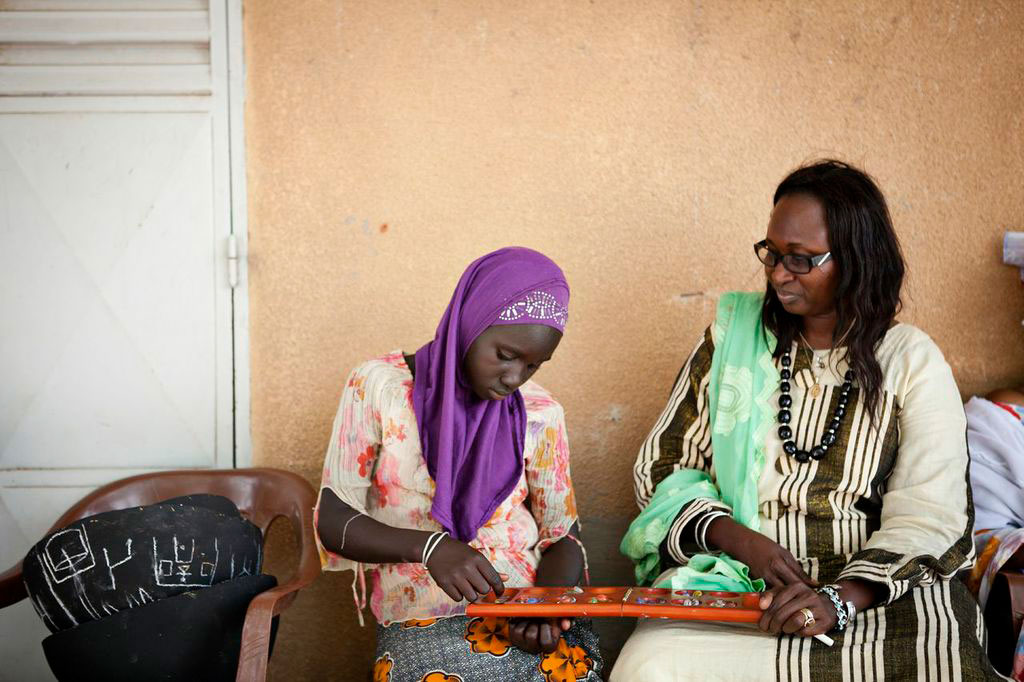 Article 31 – Right to Play
Children are naturally attracted to and motivated by games. Aissatou is pictured playing the Oware game with Adama Mbengue Tendeng from our partner group, FAWE.
Aissatou is 12 years old. She walks for miles to fetch water and firewood. Before going to school, she helps her mother with the washing and sweeps the compound. Aissatou has very little time to play. "I enjoy playing Oware– its my favorite game and is a popular in Casamance. My grandfather taught my father to play Oware when he was a boy and my father taught me to play it when I was little. Everyone can play – girls and boys and adults. It has helped me to improve my mathematics and I am now teaching Oware to my little sister." Board games such as the Art Works for Change adapted version of Oware, (AWARE/OWARE) are important tools to engage children in cultural and intellectual explorations.