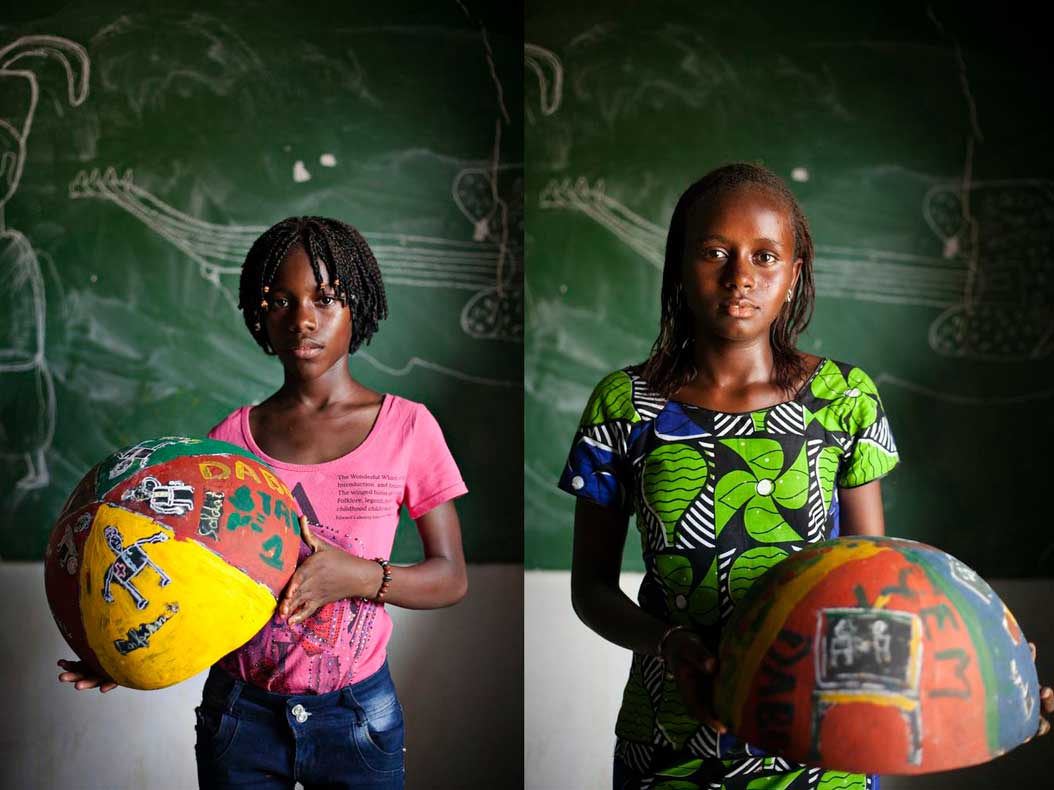 Article 29 – Goal of Education – the Development of Children's Personalities and Talents
Children should be able to develop their personalities, talents and achieve their fullest potential.
As part of the AWARE/OWARE activities, Art Works for Change invited school children in the Kolda region to create artwork representing their hobbies, their hopes for the future and their aspirations. Marie created artwork which demonstrated her wish to become a nurse. 'In my community, we have very few health services and there is a lack of doctors and nurses. When someone is sick, people have to walk many miles to health centers because of the lack of medical professionals and health care resources in our community. I want to train to be a nurse so that I can help provide health care for the sick within my community'. Zainab created artwork which focused on her hobbies and aspirations. 'I enjoy learning about issues in other cultures and countries via the radio, TV and internet – one day I want to travel abroad – my dream is to work as a journalist'.