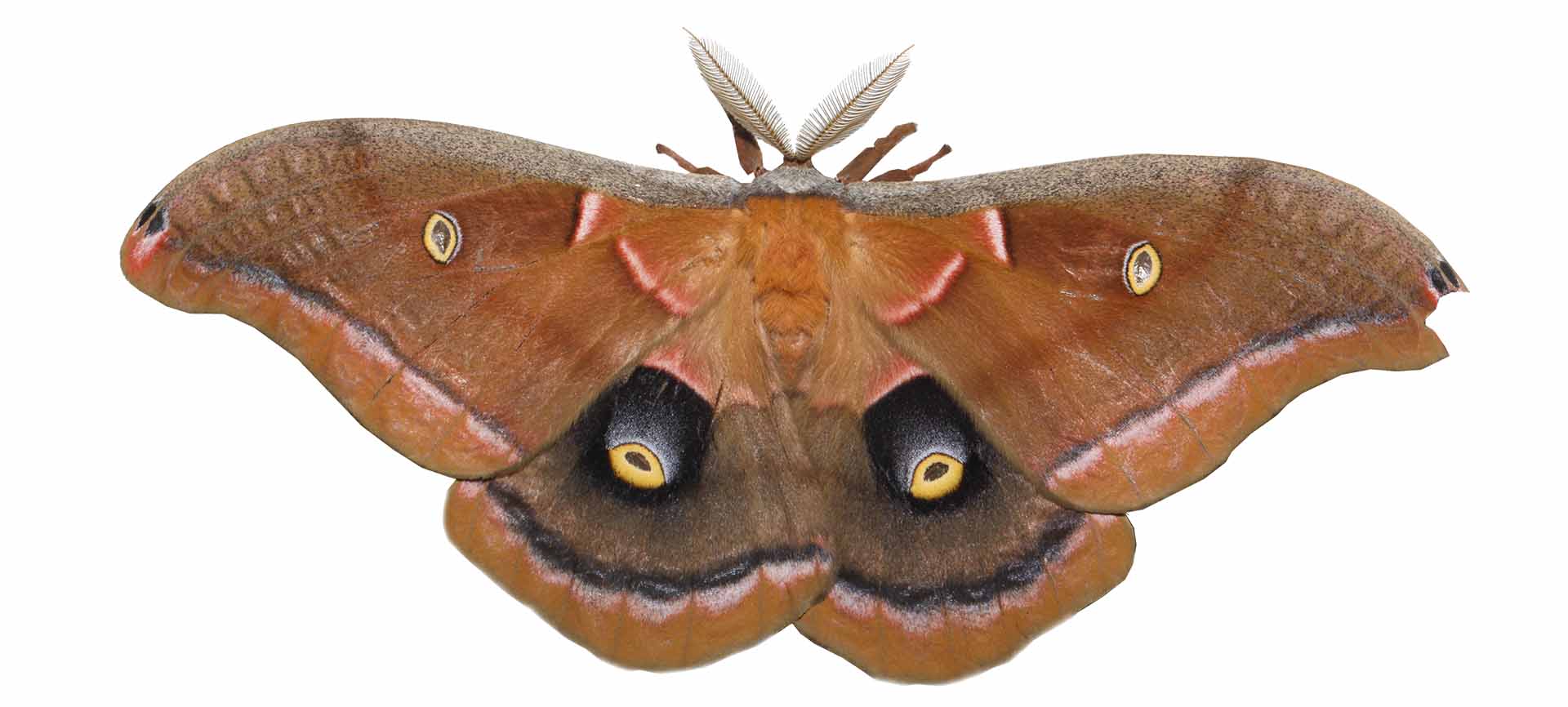 Polyphemus Moth (from the Moth Project)
Plantbot Genetics (Wendy DesChene and Jeff Schmuki), 2015
Image © 2015, courtesy of the artists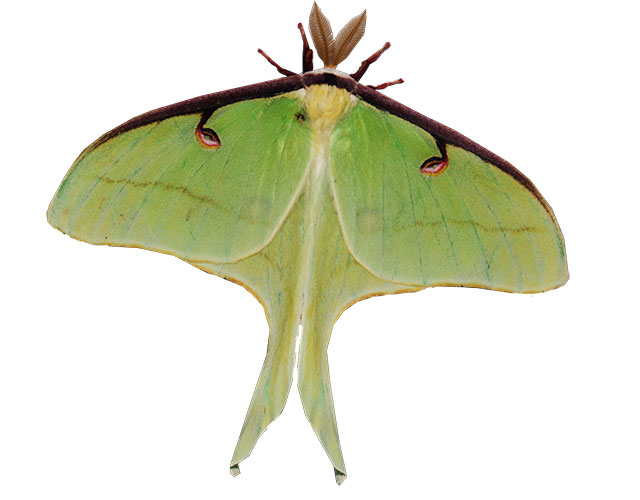 Luna Moth
The Moth Project (ongoing)
Image © 2015, courtesy of the artists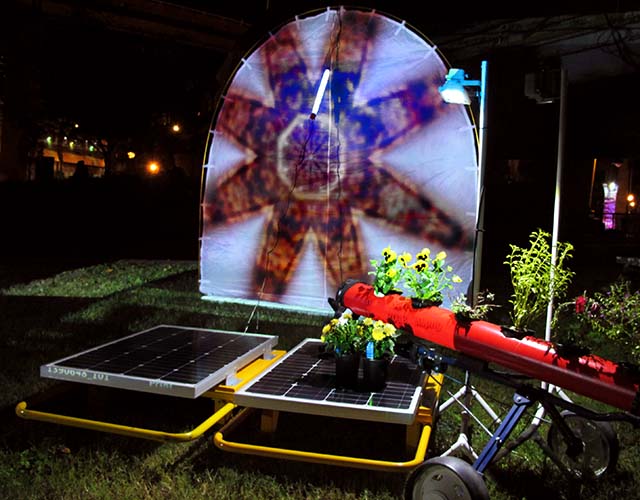 The Moth Project
Plantbot Genetics (Wendy DesChene and Jeff Schmuki), 2015
Repurposed commercial products, video, off-grid solar power, 6′ x 6′ x 10′
Image © 2015, courtesy of the artists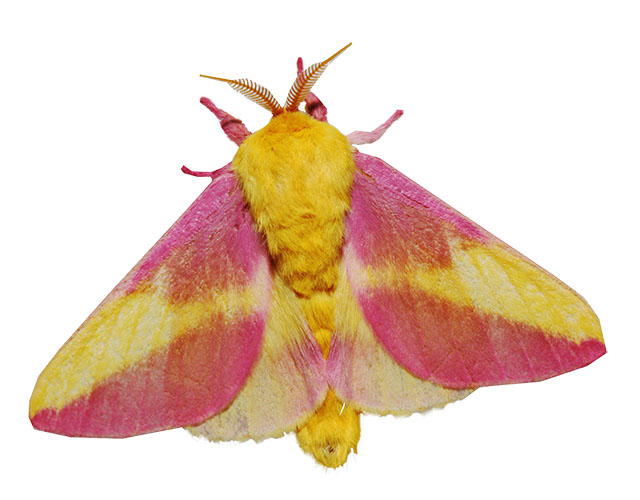 Rosy Maple Moth
The Moth Project (ongoing)
Image © 2015, courtesy of the artists
About the Artists
Under the umbrella of a fictional enterprise called PlantBot Genetics, Wendy DesChene and Jeff Schmuki create projects that invite the public to explore environmental issues. Through immersive experiences, they convey facts about genetically modified foods and the role of moths as pollinators in our ecosystems. In the Moth Project, for example, DesChene and Schmuki organize dinner parties featuring installations that attract moths and demonstrate pollination activity. In this project, they literally bring the issues to light, allowing participants to contemplate the unseen effects of environmental degradation occurring in their own backyards.
In the artist's words:  

"Moths play a vital role in telling us more about the health of our environment. They are widespread, found in diverse habitats, and monitoring their numbers and ranges can give us vital clues to changes in our own environment, such as the effects of farming practices, pesticides, air pollution and climate change.

PlantBot Genetics (Wendy DesChene + Jeff Schmuki) presents The Moth Project, a solar powered community based intervention focusing on the importance of insects in our environment.  Kaleidoscopic videos of moth wing patterns are projected onto reflective tents to attract moths and curious people. The Moth Project creates interactive public engagements focusing on environmental education and empowers audiences through citizen science and backyard naturalism that can lead to new conversations and civic action.  The Moth Project underscores the decline of the pollinator populations and the need to preserve the environment while short-circuiting doomsday predictions. PlantBot Genetics shares simple actions that the community can take to foster local pollinators, demonstrates the fragile connection between natural world and personal action while offering simple, positive changes that can be enacted to increase sustainability — an activity that empowers the community long after the artists have moved on."
Reserved for art-interpretive content.
Meat and dairy consumption is a major source of greenhouse gases, a main driver of climate change.

Featured Actions:

* Participate in "meatless Mondays" and reduce the amount of meat and dairy products  you consume. Double your impact by choosing another day in the week to skip on meat and dairy products.

* Your pledge will be counted in Earth Day Network's "A Billion Acts of Green" campaign.  Learn more about this campaign here.
Reserved for future conversations.