Failure #1026 #2
Kellie Flint, 2013
oil on panel, 24″ x 36″
Image © 2015, courtesy of the artist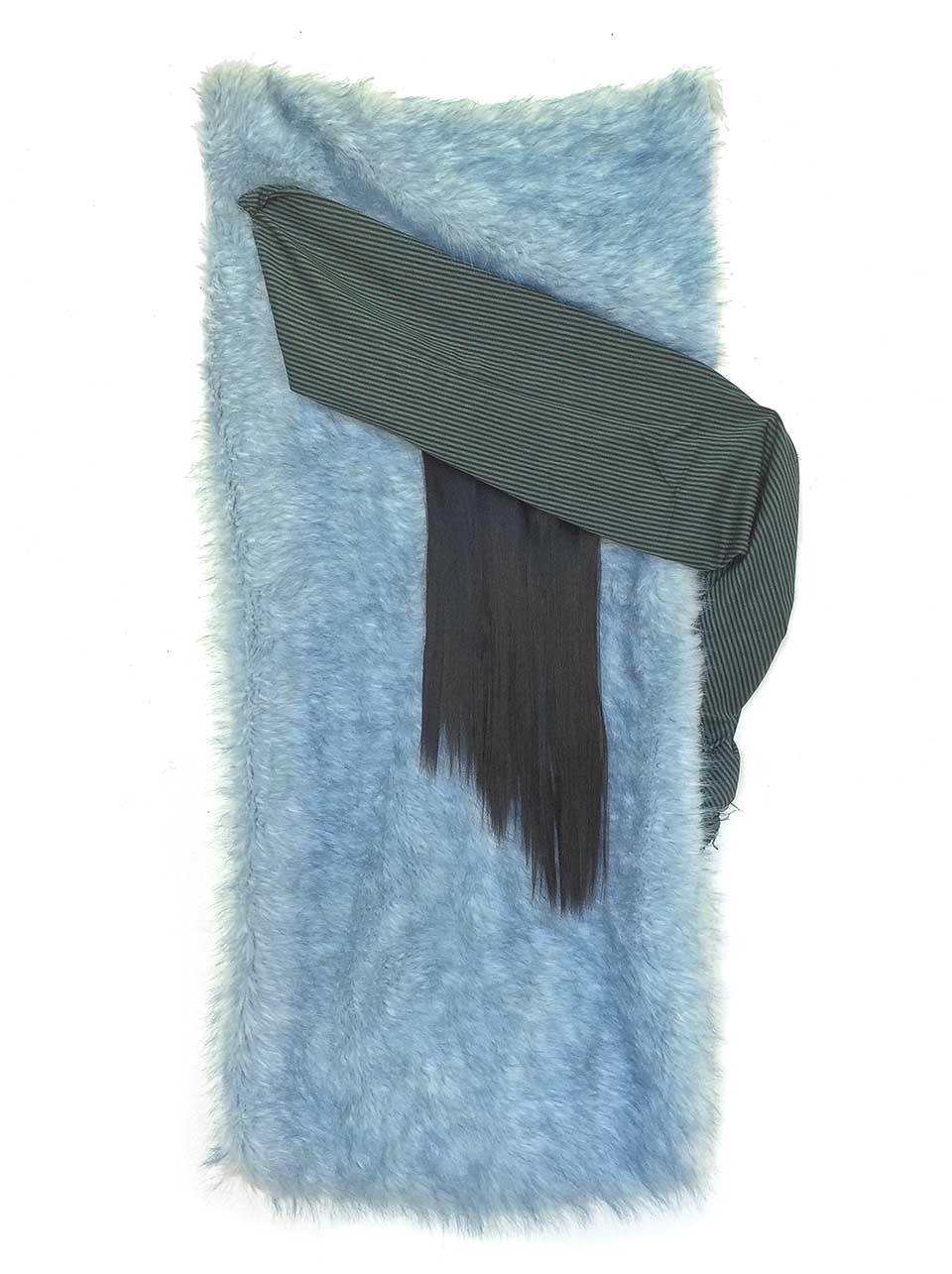 Failure #1067
Kellie Flint, 2014
Fabric and mixed media, dimensions variable
Image © 2015, courtesy of the artist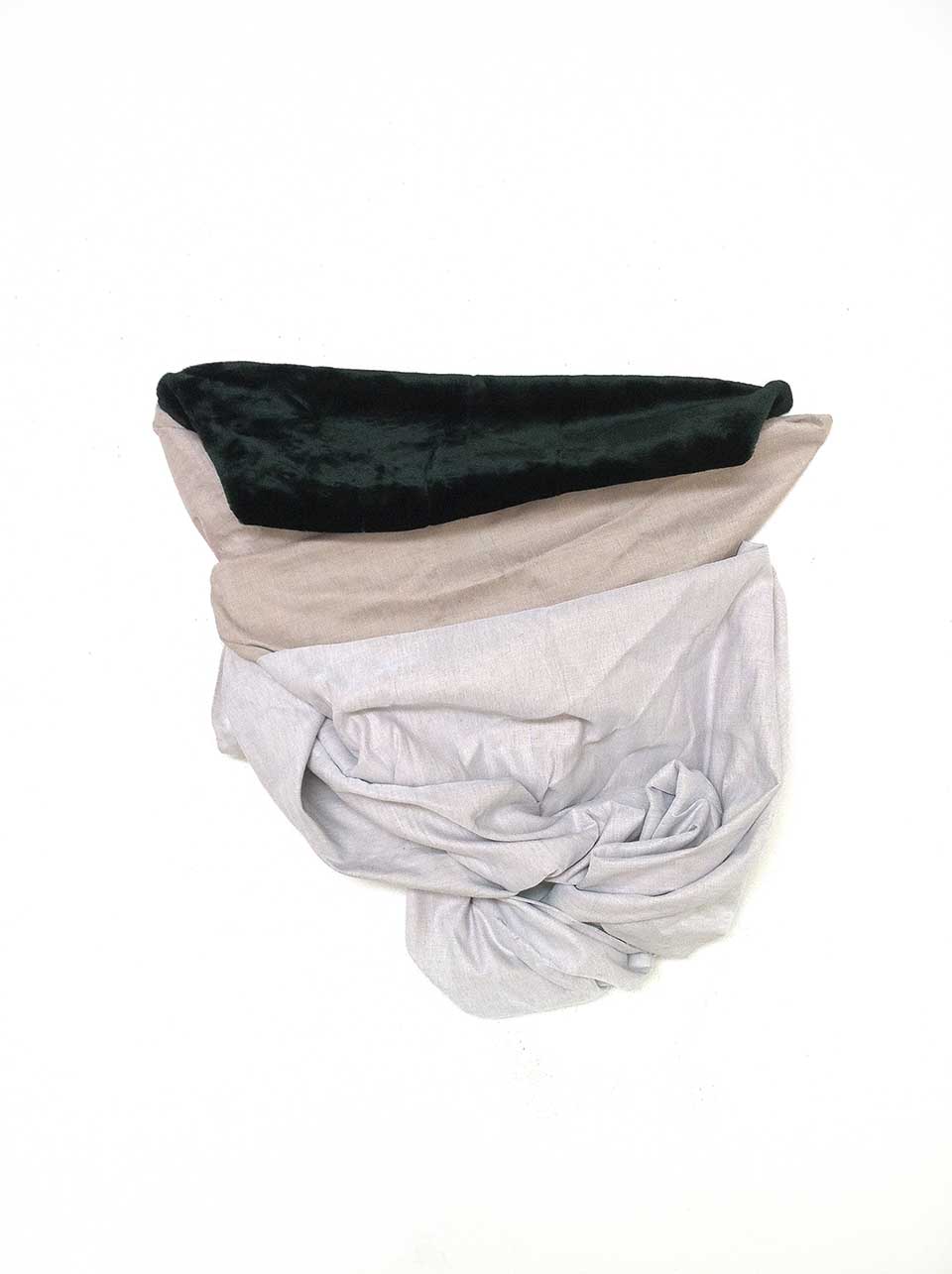 Failure #1061
Kellie Flint, 2014
Fabric and mixed media, dimensions variable
Image © 2015, courtesy of the artist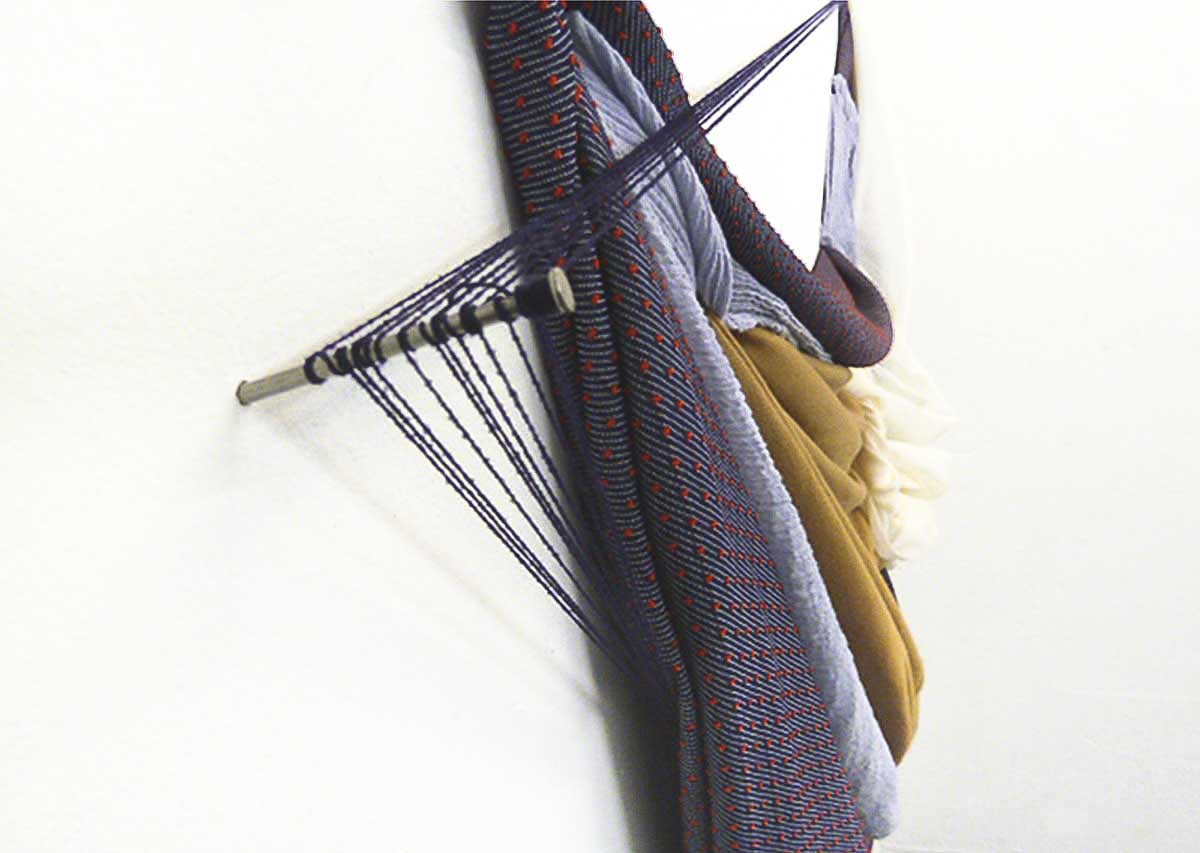 Failure #1030
Kellie Flint, 2013
Fabric and mixed media, dimensions variable
Image © 2015, courtesy of the artist
About the Artist
In a series of works that explore failure, Kellie Flint creates spirited structures from reclaimed fabrics. She positions these structures in relation to walls and corners, investigating their spatial and tactile qualities, before rendering them as oil paintings. In these works, which are all entitled "Failure," Flint undertakes a series of resourceful efforts to reinvent materials that have been cast aside as useless. Perhaps Flint is suggesting, through her artful transformations of discarded garments, that we are too quick to jettison useful things in favor of the latest fashions. And in her "failures," she gives us a glimpse of the small victories that are possible when we are inventive with reuse for the sake of our collective future.
In the artist's words:  

"My work involves a process where I use found fabric to build structures and paint them. I then return the found fabric to its original location with the painting left as remnant.  The environmental aspect of my work is extremely important to me. I am exploring a conscious, sustainable practice through the reuse and recycling of material."

"I consider the boundaries surrounding the changing definition of painting.  I am intrigued by when and how a painting ceases to be a called a painting and the necessary conditions (if any) therein.  I have designed my work to facilitate ongoing inquiries.  The visual nature of my work operates as an entry point to an investigation of issues surrounding failure. The tension between the aesthetic and conceptual forms of my work is a source of frustration and further inspiration.  I am interested in the space between the specific and the abstract and the order in which my process takes me from object to idea and from idea to object."
According to data from the United States Environmental Protection Agency, over 12 million tons of textiles are sent to landfills each year in the United States alone.  Learn more about options for donating and recycling textiles here.
Kellie Flint uses discarded textiles to explore "failure" in her series of abstract wall sculptures.  By comparison, artist duo Guerra de la Paz, working in the same materials, create figurative installations that explore a broad range of political and environmental issues.  Look for Guerra de la Paz in Part II of the exhibition.

Follow the Leader, Guerra de la Paz at Craft Alliance © 2011, courtesy of the artists
Featured Actions:

* Recycle textiles that are no longer usable

* Buy second hand items whenever possible

* Your pledge will be counted in Earth Day Network's "A Billion Acts of Green" campaign.  Learn more about this campaign here.
Reserved for future conversations.