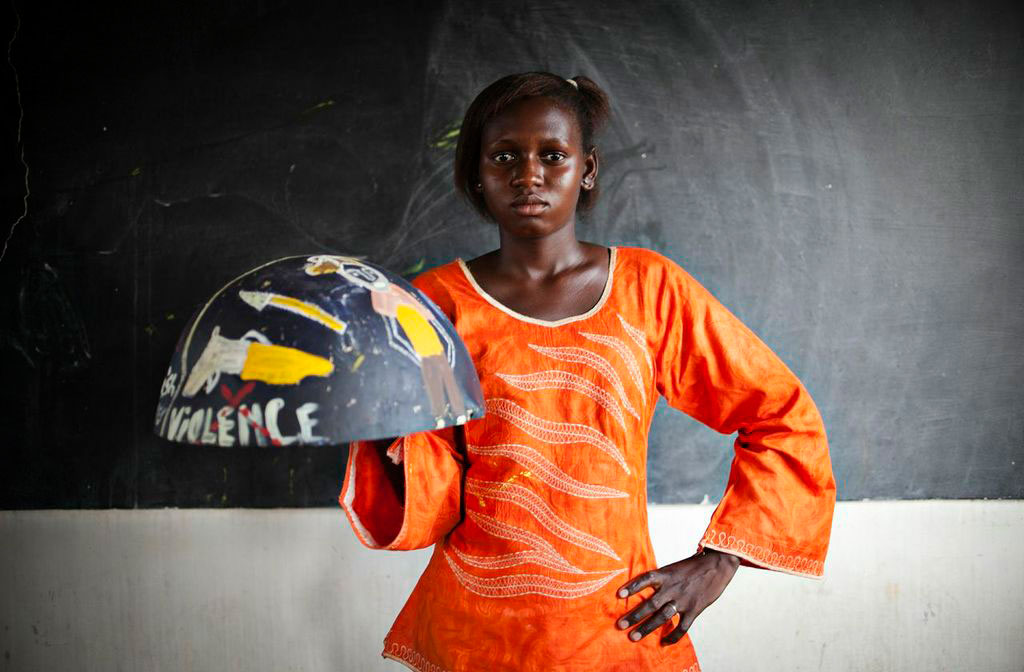 Article 19 – Protection from Violence – Early / Forced Marriage
10 percent of girls aged 12-15 leave school annually because of family-arranged marriages. In a school in the Kolda region, of the 43 girls admitted to secondary school, 40 have got married and will not continue school.
Fatou is a 14 year old girl from Senegal's Kolda region. She is still in school instead of wedded to a man in his 40s, after community members convinced her father to abandon the family's plan to give her away. In most cases, however, family or social pressure to marry off young girls wins out in many regions of the country. It is quite common for parents to remove their daughters from school and force them into marriage.
'I will use my experience to support girls like myself to claim their rights. I have began to speak out about early child marriage in my community in order to encourage young girls to stay in school to complete their education'. (Fatou)