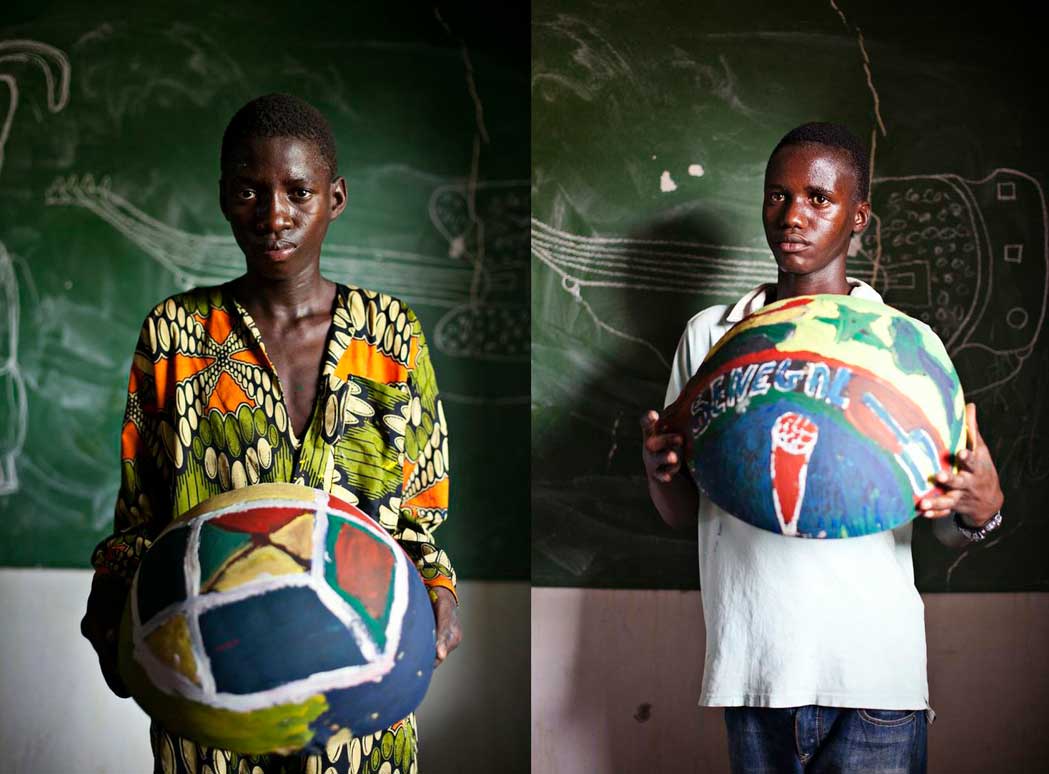 Article 32 – Protection from Child Labour
The government should protect children from work that is dangerous or might harm their health or education. UNICEF estimates that 40.4 percent of children aged 5-14 years are working in Senegal. Children are found working in activities that the Government of Senegal has identified as the worst forms of child labour. These activities include: child begging, child labour, prostitution, drug trafficking, recycling of waste and garbage. As well as 'extremely dangerous work' such as carrying heavy loads, gold mining, and work under water and 'very dangerous work' such as work with toxic chemicals.
One of the most moving aspects for Art Works for Change was the time spent listening to stories of students whose own experiences demonstrated the importance of human rights. Although Khalifa is only 14, he has already been working for 5 years in the mines. He began doing this after his father was unable to pay for his school fees. He had heard of people making money from the mines so he decided to try his luck. He works as a service boy, going back and forth between the surface and the pit by rope, he has been injured many times. 'Because of my work, I am often late for school but I have no other options, I need to work' (Khalifa).
Mamadou is also 14 and works on a large farm. As soon as boys reach a certain age and height, they go and work on farms and do other manual work. Children like Mamadou are exposed to excessive chemicals and herbicides and pesticides that are applied to the fields. He works while barefooted and is often beaten. 'Its better for me to work to support myself and my family because if I don't I cannot eat or go to school. I want a better future for myself, one day I hope to be a football player in the Senegalese national team'. (Mamadou).