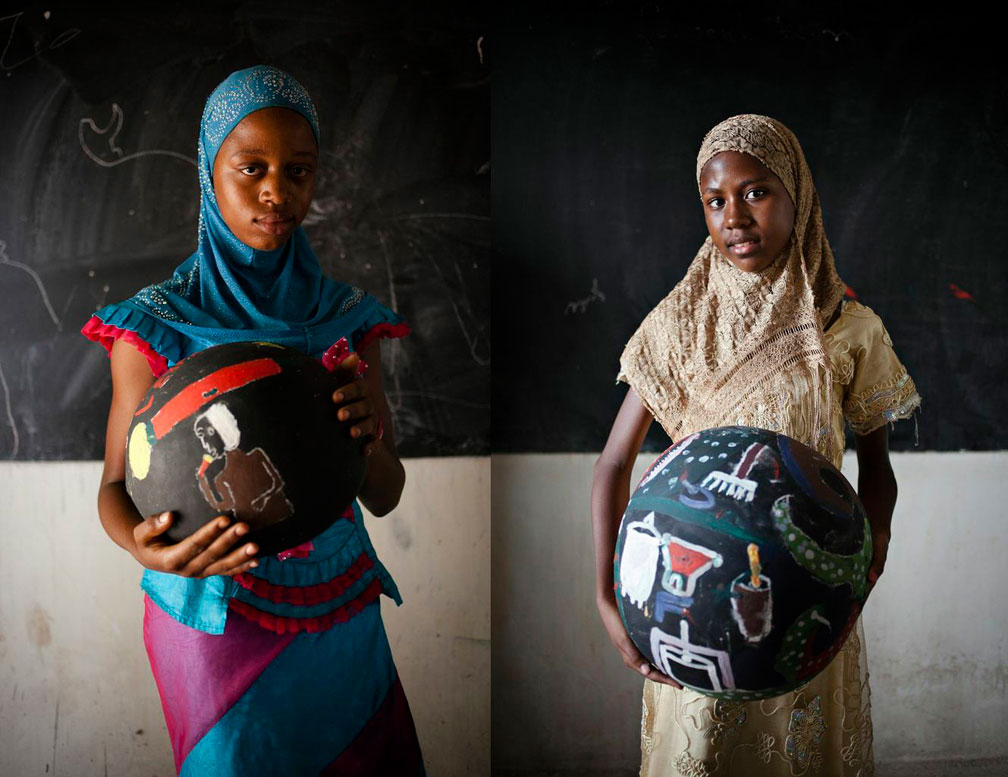 Article 24 – Right to Health – Nutrition, Protection from Harmful Cultural Practices and Diseases
Children have the right to get and share information about health issues and positive health practices. In exercising the right to freedom of expression, they can access the necessary information and make informed choices to improve their health and well being. Although a law was passed in 1999 that criminalises FGC, and there are some indications that the practice is declining as a result of public information campaigns and advocacy, in some parts of Senegal e.g. the Kolda region, there are higher rates of FGC.
FGC is nearly universal in the Kolda region (94%). The majority of girls from the Peul community are culturally expected to undergo FGC between the ages of 2-5years. Binta – a 14 year old girl from the Peul ethnic group, took part in the AWARE/OWARE activities and created artwork on calabashes to symbolize 'freedom of expression' in relation to health issues such as FGC and other harmful practices. 'The microphone, the camera and musical instrument are ways in which we can express ourselves e.g. by speaking out, by visual documentation and by singing'. Salimata also 14 and from the Peul tribe, chose to illustrate the 'right to health' by depicting images of ambulances, nurses, hospitals, cooking utensils, food items. Salimata spoke about the health dangers of FGC and also took part in the AWARE/OWARE activities and created artwork symbolising the importance of positive health practices and reproductive health education for women and their families.
'In Senegal, children find it difficult to talk to their parents and adults in general about sexual health matters but it's important for us to speak up and break the silence about FGC. Children need to communicate better with parents and elders in the community and inform them of their right to health and ensure that girls are protected from FGC and other harmful cultural practices'. (Salimata)