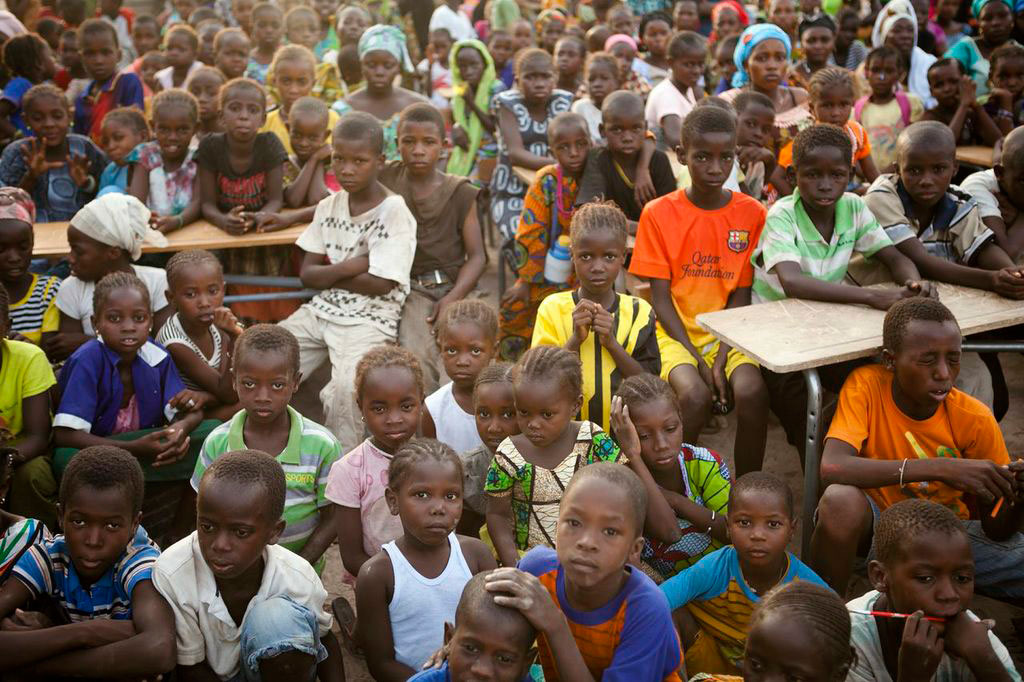 United Nations Convention on the Rights of the Child (UNCRC)
The United Nations Convention on the Rights of the Child (UNCRC) enshrines the right of every child to life, identity, survival, protection and development. It recognizes the family as the main support for the well-being of children. It also recognizes the important role of the State in providing the necessary protection and assistance thereby enabling familial responsibilities to be fulfilled. It assigns the role of the State to take all appropriate legislative, administrative, social and educational measures to protect children from abuse and exploitation.
Senegalese law provides for free education that is compulsory for children aged 6-16. However, many do not attend school for lack of resources or available facilities. Parents who cannot afford to care for their children often take them out of school to work and earn an income or, in the case of girls, to marry. Parents sometimes entrust their children to religious leaders – Marabouts – to educate them to learn about Islam and the Koran. Child traffickers posing as Marabouts frequently kidnap the children, known as Talibes, from villages and take them to cities where they are forced to beg for handouts in the streets.
According to a recent report by UNICEF, approximately 100,000 'Talibes' and 10,000 children live on the streets in Senegal.