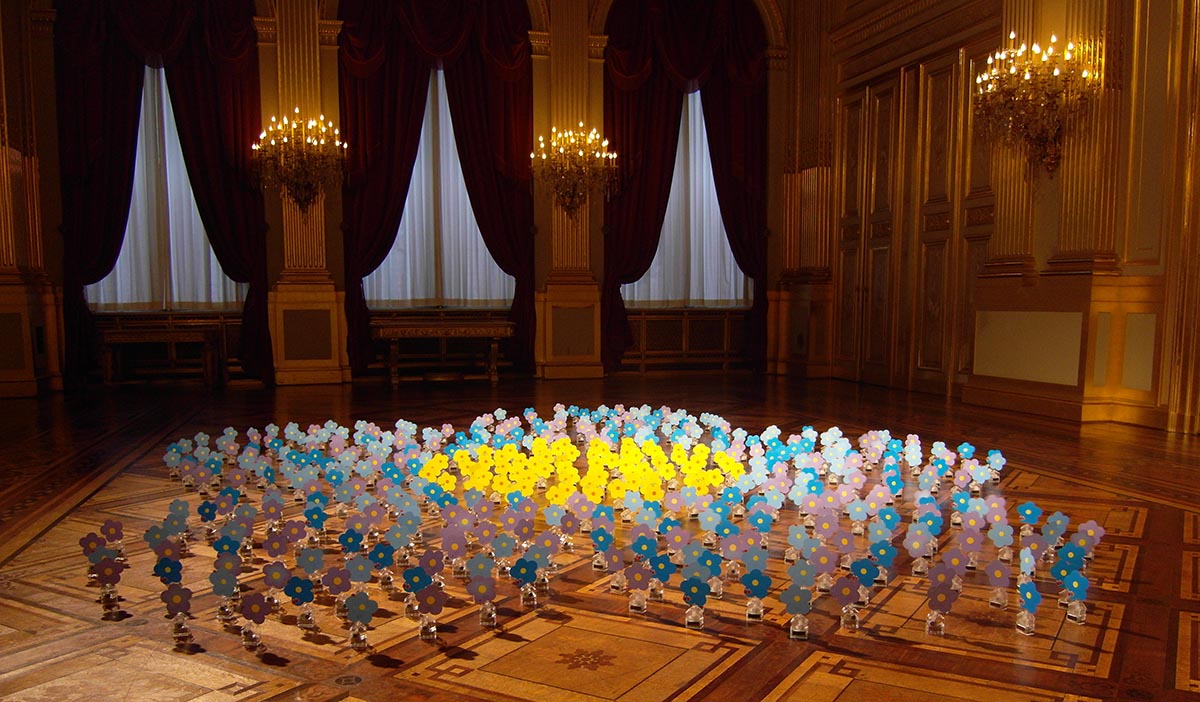 Dancing Solar Forget-Me-Not
Alexandre Dang, 2010
Royal Palace, Brussels
Solar-powered flowers, dimensions variable
Image © 2010, courtesy of the artist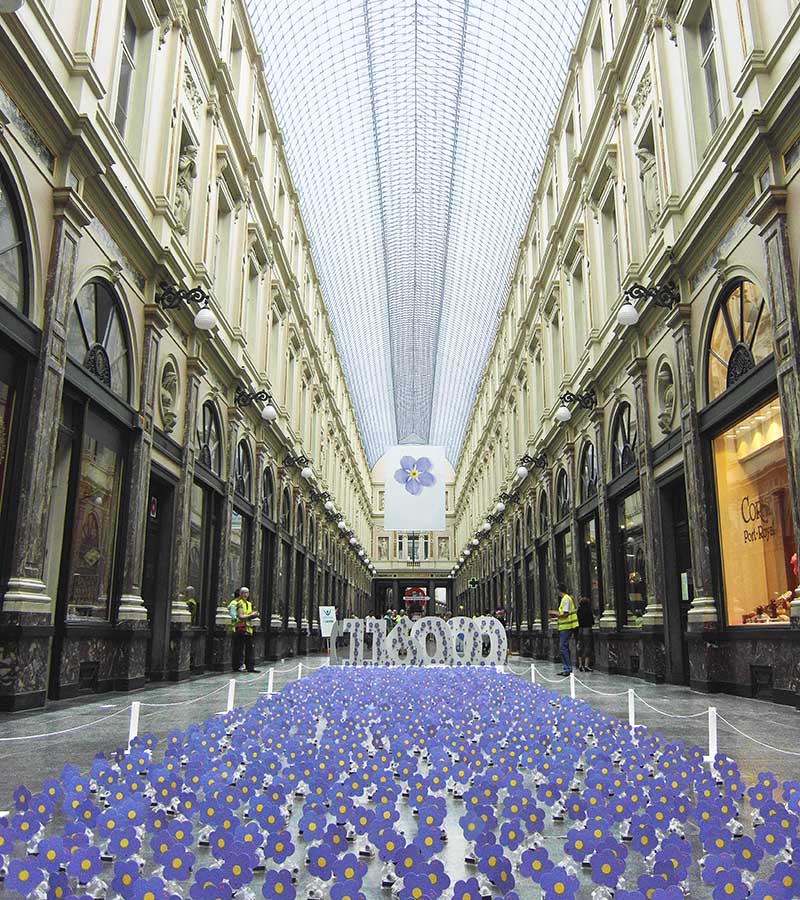 Dancing Solar Forget-Me-Not
Alexandre Dang, 2009
Galeries Royales Saint-Hubert, Brussels
Solar-powered flowers, dimensions variable
Image © 2009, courtesy of the artist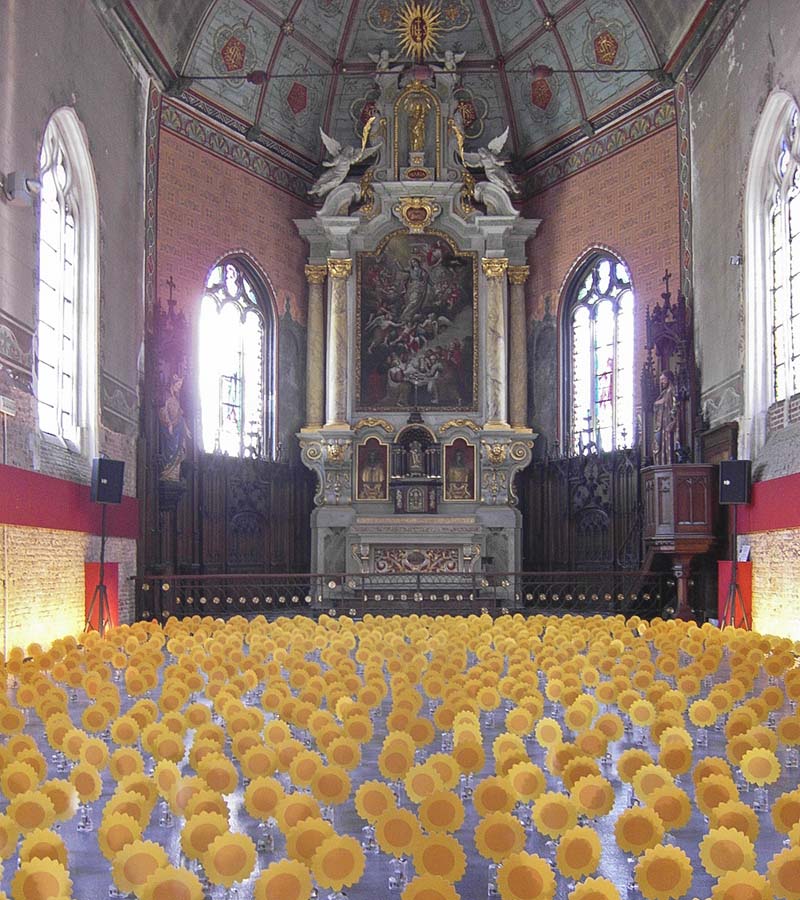 Field of Dancing Sunflowers
Alexandre Dang, 2011
Cultural Centre Hospice d'Havré – Maison Folie, Tourcoing, France
Solar-powered flowers, dimensions variable
Image © 2011, courtesy of the artist
About the Artist

Alexandre Dang is a Belgian artist who delivers a message of sustainability in his playful installations of kinetic flower sculptures. He animates his work with solar power and wind power to celebrate renewable energy as the key to our future. Dang often installs his work in palaces, museums and civic buildings, where its airy presence stands in stark contrast to the ponderous footprint of the surrounding built environment. Dang brings color and movement into these spaces, encouraging us to embrace renewable energy as a path to growth that preserves our connection to nature.
In the artist's words:

"Though the sun provides 10,000 times more energy to the earth than humans need, more than 1.3 billion people still do not have access to electricity. The pressing need to address this issue is the driving force behind my work."

Activism:  Dang founded Solar Solidarity International (a non-profit international association) to raise awareness about renewable energy and to install solar power systems in schools in developing countries.

Up close:

The Turning Solar Sunflowers (at Museum of Fine Arts of Tournai, Belgium), Alexander Dang
Reserved for art-interpretive content.
Featured Actions:

* Slay vampire energy!  Turn off and unplug computers, appliances and other electronics when not in use.  Or think big and buy energy-efficient appliances and go solar.

* Line dry laundry!  Hang laundry to dry as often as you can rather than using a clothes dryer.

* Your pledge will be counted in Earth Day Network's "A Billion Acts of Green" campaign.  Learn more about this campaign here.
A transition to renewable energy will have its growing pains.  Will we consider the true cost of nonrenewable energy as we navigate these challenges?